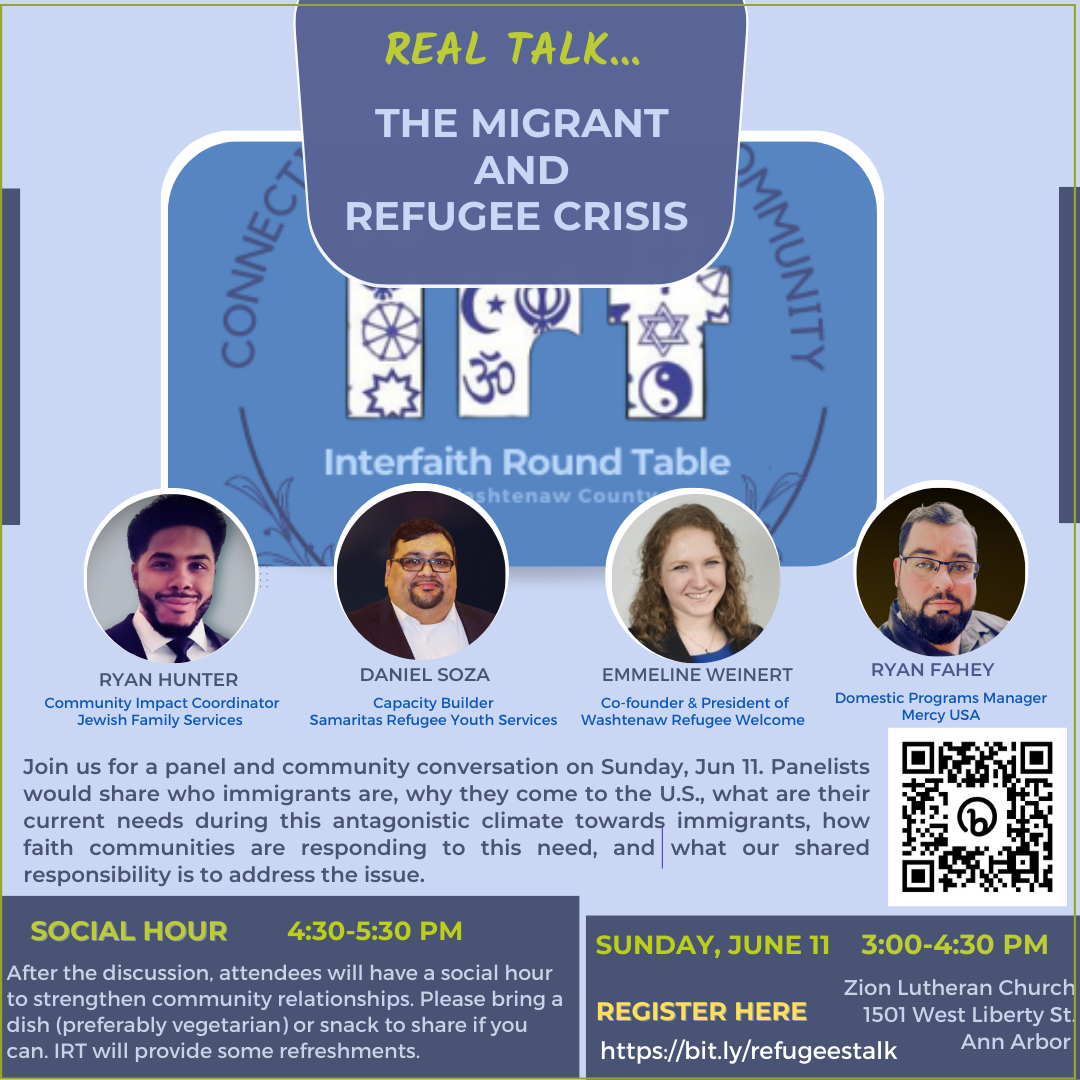 Panelists:
Emmeline Weinert (Co-founder & President of Washtenaw Refugee Welcome)
Daniel R. Soza III (Capacity Builder for Samaritas Refugee Youth Services)
Ryan Fahey (Domestic Programs Manager, Mercy USA)
Ryan Hunter (Community Impact Coordinator)
Join us for a panel and community conversation on Sunday, Jun 11. Panelists would share who immigrants are, why they come to the U.S., what are their current needs during this antagonistic climate towards immigrants, how faith communities are responding to this need, and what our shared responsibility is to address the issue.
Social Hour: 4:30-5:30 PM
After the discussion, attendees will have a social hour to strengthen community relationships. Please bring a dish (preferably vegetarian) or snack to share if you can. IRT will provide some refreshments.
Register here: https://bit.ly/refugeestalk