Wednesday, December 6, at 7-8pm ZOOM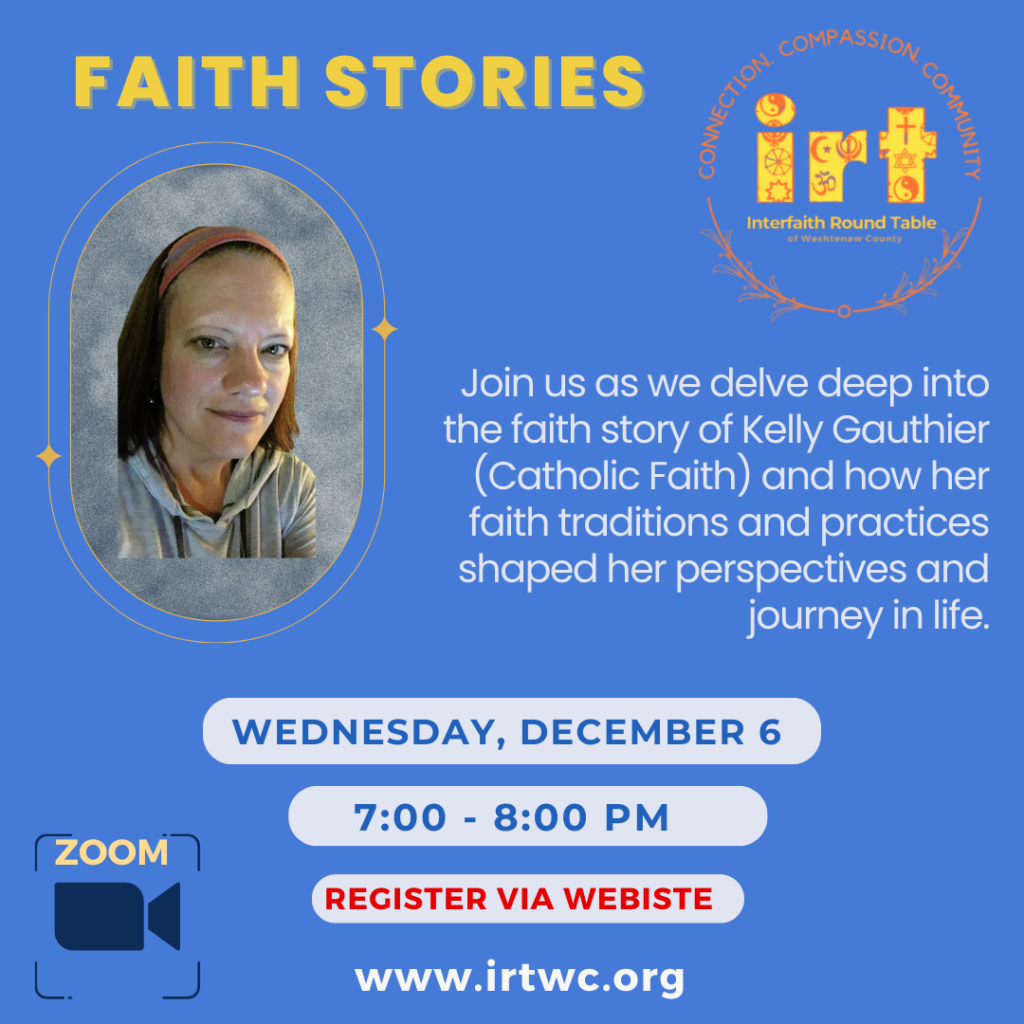 Register here: https://bit.ly/fatihstory-dec6
Come, listen, and explore the stories of diverse faith community members of all religious backgrounds. There's no better way to learn about other faith traditions and spiritual paths in our community than by hearing the faith story directly from those who practice it.
Kelly Gauthier is a lifelong Catholic who has been a member of St. Francis of Assisi Catholic Church in Ann Arbor for 20+ years and a member of the parish's Peace & Justice Committee for 15 years. She is a licensed social worker with an MSW degree from the University of Michigan and has worked as the Project Coordinator of a grant-funded high school program for at-risk students, as a hospital social worker in Jackson, and in various positions in a four-county affiliation of community mental health agencies. She currently writes and edits sales proposals for the state and local government division of IBM Consulting.
Kelly has a long history of volunteering, including serving as a Board member for the IRT since 2015. She worked on welfare simulations for ICPJ for many years and served as a mentor for a domestic violence program and as an advocate for Washtenaw County Welfare Rights Union. Originally from Sault Ste. Marie, Michigan, has lived in Ann Arbor since 1997 with her husband and two children. She holds undergraduate degrees in Sociology and English Language and Literature from Lake Superior State University.