Interfaith Thanksgiving Celebration
---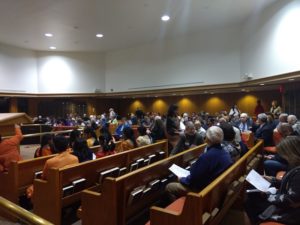 Each year the Interfaith Round Table offers to the community a unique Thanksgiving celebration. Thanksgiving as a national observance belongs to no single religion or faith tradition. Rather it's a time when people of many religions (and of no religion in particular) express their gratitude for life and all its gifts.
You are invited to attend this year's community Interfaith Thanksgiving Celebration at 7 pm on Sunday, November 18th, at Bethlehem United Church of Christ.  As with last year, there will be an open house hosted by Pastor John Kennedy at 6 pm.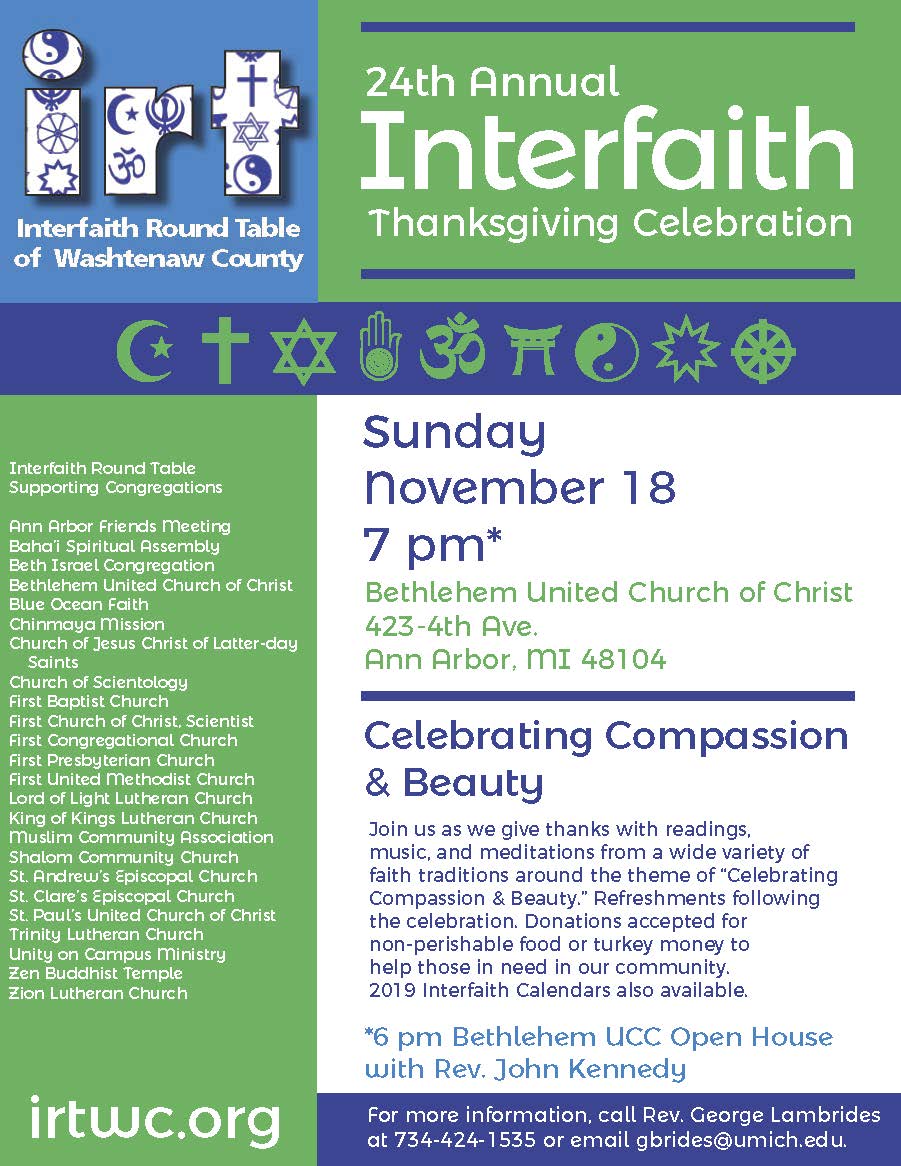 ---
Over the years we have found that this is an ideal time for people of faith and conscience to come together to celebrate. And that's what we will do again this November. All are welcome to attend!
The pictures on this page are from this year's celebration at Beth Israel Congregation of Ann Arbor.  We had excellent attendance (close to 200) and outstanding participation with music, prayers, readings, and meditation.  What you find below are comments from George Lambrides entitled "Why do we do this?" from an earlier celebration in 2014.
Note: Donations were received for non-perishable food or turkey money to help those in need in our community.
This November:  Sunday, the 18th, 2018, at Bethlehem United Church of Christ, 423 South Fourth, Ann Arbor.  There will be an open house at the church at 6 pm (doors open at 5:45) where we can learn more about their building and the place of worship.  The thanksgiving celebration will start at 7 pm.  Light refreshments to follow.