2017 Faces of Faith
---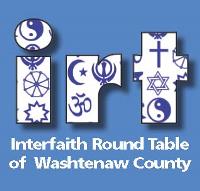 Over 150 people attended this year's FACES OF FAITH event. The turnout was excellent, the level of engagement was positive and the evaluations forms indicate that our new format was well received.
Sunday, January 15
4-6 PM
Zion Lutheran Church
This year we asked six religious leaders to speak to the whole group about "What is it in your religion that brings you joy?" and "What is it about your religion that you never want to hear again from others?" Following each talk there was time for small group discussion and question and answers.
Religions and religious leaders for this year are:
Islam – Imam Yahya Luqman
Judaism – Rabbi Robert Dobrusin
Christianity – Rev. Marie Duquette
Sikhism – Jaspreet Singh
Unitarian Universalism – Rev. Lindasusan Ulrich
Baha'i – Eric Bell and Amy Whitebell